Meet Our Personal Trainers
LOSE WEIGHT | TONE UP | FEEL BETTER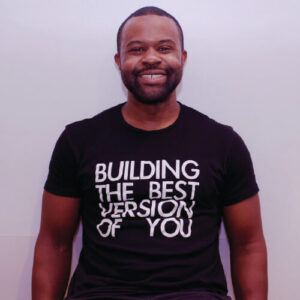 As Founder and Owner of Build a Beast Personal training, Warren has a passion to help people around the world get in their best shape and health of their lives. Warren began training almost 15 years ago and started a company called "Body's by Dubs" where he did mobile personal training around the DFW area. But that wasn't enough for Warren, he wanted to do more, and to help more people with their goals and help more personal trainers get into their passion. Warren has sought out, hired and trained some of the best trainers in every area. His goal is to build the best version of every client that build a beast serves, and build the best version of his team of trainers everyday.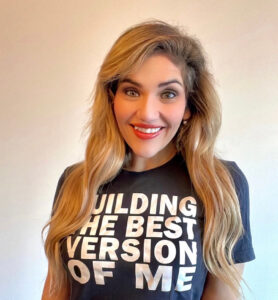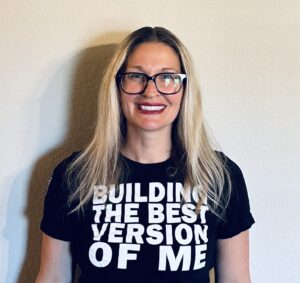 Emily Hill is board-certified as a Health and Fitness Professional through the American Association of Natural Wellness Practitioners.
Emily holds a Certification in Nutritional Counseling, a Personal Training Certification through the Cooper Institute in Dallas, TX, she is a Licensed Massage Therapist, a Yoga Instructor, earning her 300-hour certification, she holds a bachelor's degree in leadership, and has earned a Certification as a Holistic Health Practitioner. Additionally, Emily has gained a wealth of learned experience working in preventative and wellness-based space in various capacities for almost 20 years with top health and wellness professionals.
Health/Wellness Coach
"Hi Friend! I'm Emily! As a wholistic health coach, it is my great joy to equip and support people as they build their best health. I take a foundational and wholistic approach (incorporating the WHOLE person) to building health. With my clients, I address elements such as: nutrition, sleep, water, stress management, breath, safe sun, routines, supplements, habits, lifestyle, resilience, movement, etc. Health is a multifaceted and integrated experience. Creating a healthy and preventative lifestyle must take all of these elements into consideration."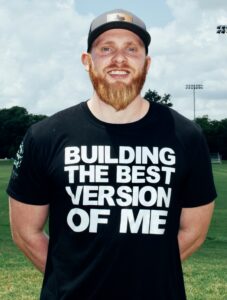 Patrick Lewis
DFW Team Lead
NASM Certified Personal Trainer
Patrick here, I genuinely believe my calling in life is to educate and motivate others about health and fitness. I am here to help people harden bodies and sharpen minds by pushing my clients through their limits. I am a Certified Personal Trainer through the National Academy of Sports Medicine. I specialize in sports performance, weight loss and functional fitness. I have worked with clients of all ages and fitness levels. Every program is uniquely designed for my clients and their individual goals. Whether you're just starting your fitness journey or looking to take it to another level, I am here for it. Let's get moving!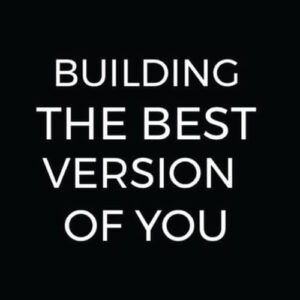 NASM Certified Personal Trainer
NASM Certified Corrective Exercise Specialist
CPR Certified through the American Heart Association
Are you interested in increasing strength,mobility, and overall health and well-being?  Would you like someone to help you continue with or shift into a lifestyle of long term fitness? How about if someone were to help you set clear, attainable goals and achieve sustainable progress? My name is Shelly Junkins, and I specialize in these very things. My drive is helping people; my passion is fitness and well-being; and my art is fitness training. Why "art"? Because each person is unique, And I approach training that way. I want to help you determine your personalized goals, assess your individual level of ability, and move toward those goals with a tailor-made plan. I am excited about the possibility of becoming your personal trainer.

 What I Offer
• Improving general, overall health and fitness
• Specialization in resistance\strength training
• Nutrition and diet assistance if desired
• Long-term, sustainable lifestyle change
Qualifications
• Certified Personal Trainer
• Certified Health Coach
• Fitness Nutrition Specialist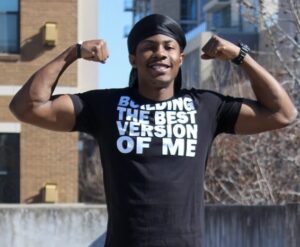 KaJuan Williams
DFW Team Lead
ACE Certified Personal Trainer
CPR Certified through the American Heart Association
1) My fitness journey started with my love of sports. I used to run away from weight training because I was never the strongest guy. When I started college I began to lift weights on my own and I fell in love with the results. I started a bulking phase last year when I was 160 lbs and I jumped to 200 lbs. I gained more fat than I wanted to though honestly. Since then I've cut down in weight and I am currently 175 lbs. My goal now is to stay at this weight and continue to gain strength while cutting off as much fat from my body in the process. 2) I played all types of sports in high school and college but I mainly played football basketball and ran track. Nowadays I may go play football or basketball for fun. I help current athletes with speed training and gains in vertical and broad leaps. 3) I am certified through ISSA. 4) I take on any and every client from those wanting to lose weight, get a bigger bum, strength gains, get faster, 15 years of age, 75 years of age, everyone. It doesn't matter. You tell me your needs and I'll build a program designed for your goals and we will tackle them together. 5) Nutrition is huge in any type of fitness journey. Every client will be different. Some may need to be in caloric deficits. Some may need to eat more protein. It's a different approach for each and every person. I lift weights 4-5 times weekly doing full body each day, so my needs call for a slight caloric surplus as I am trying to gain size while maintaining my same weight. One thing I preach is to stay hydrated. Water. Water. Water.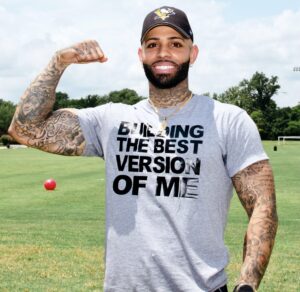 Mario Scourten
DFW Team Lead
NASM Certified Personal Trainer
CPR Certified through the American Heart Association

I'm Mario and I love what I get to do everyday which is help people become the best versions of themselves. I have several years of experience as a personal trainer, I've help many clients with weight loss, muscle building, core strength and daily functionality. I do this because I realize that we live in a world we're we neglect our health and well being and I am here to help individuals get their health back and to feel better. When you select me as your trainer, you're not only getting a trainer but a accountability partner. I believe that 80% of success is just showing up and I will be that person that encourages you to show up and holds you accountable. You will get the best workouts for your needs and goals and I will be helping you on the nutrition side as well. I'm looking forward to meeting and helping you with your fitness journey.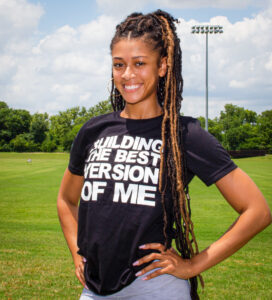 Ondrea Spearman
DFW Team Lead
NASM Certified Personal Trainer
Hey Beast! I am a certified personal trainer through the National Academy of Sports and Medicine (NASM) with a specialization in functional training. My passion is inspiring people to reach their fitness goals through hard work and consistency. I strongly believe that everything you need is already inside of you. There is nothing more fulfilling for me than to encourage others to become the best version of themselves inside and out! You're worth it!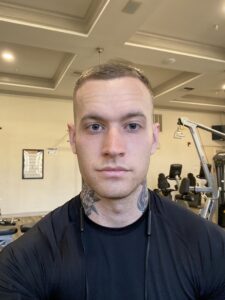 ACE Certified Personal Trainer
Specialize in Youth and Fitness
Nutrition and Bodybuilding
CPR Certified through the American Heart Association
Hello future clients my name is Lance shipman, 
I have been certified through ACE for about 2 years now, but I have been training and changing people's life for about 5 years. I got into training for that specifically to help change lives for the better anyway I can. 
My specialties would be calisthenics/body weight training and weight loss
 But any goal someone has I have the knowledge to get you there.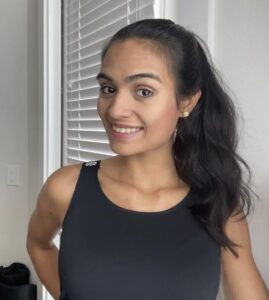 1- On this beautiful fitness journey, gained back 100% of my shoulder mobility through recover exercises, flexibilty to avoid pain and move freely!… Lost more than 20 lbs with awesome and creative workout plans. Currently working on gain more muscle and of course build more and more streinght for a helthy life. 2- I do yoga, pole dance and lift weights… I have been training athletes online and presencial since 2012. 3- Certified Personal trainer. Certified sport nutrition. Certified aerial silks intructor. Certified pole dancer instructor. Currently working on yoga instructor certification. 4- Everyone is welcome to my sessions, all bodies, in all stages, if you want to lose fat, gain muscle, streinght, tone or simply improve your habits, I will find the right workout plan for you. 5- I ask a couple question to know what you like or dislike to created a good nutrition plan for a healthy gut and with no extremes restriction to have REAL changes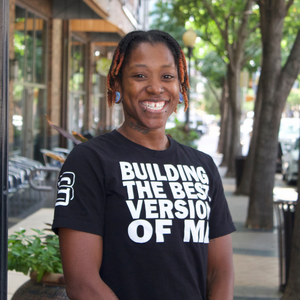 My fitness journey continues to add to my endurance and stamina and eventually chisel the body. I love to play soccer and run track and cross country. I currently have a Personal Trainer Certification and am working on Nutrition. I have worked with clients from 13-70. I enjoy working with all fitness types and ages. The elderly and the children are definitely welcome. My nutrition goals include me eating specific to my blood type and I will encourage my clients to do the same. It makes a huge difference in daily body performance and function.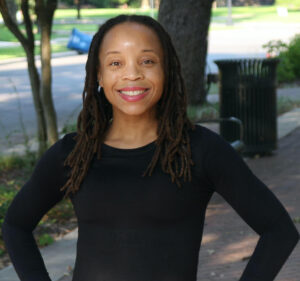 ACTION Certified Personal Trainer
CPR Certified through the American Heart Association
My name is Tiffany Talley and I have been a Personal Trainer and Wellness Coach for 3 years. I love to incorporate ancient knowledge and modern day fitness. My passion for Holistic health and Kemetic diet has definitely influenced my training style. During my journey I developed a unique program that is designed for long term results that promote an overall healthy lifestyle.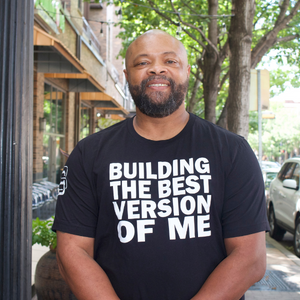 NESTA Certified Personal Trainer
CPR Certified through the American Heart Association
I have been a certified personal trainer for 18 years. I received my certification with the National Exercise & Sports Trainers Association (N.E.S.T.A). I specialize in strength and conditioning, weight loss, and confidence building. I played football, basketball, baseball, and soccer growing up. I played a little in high school. I'm the strength and conditioning coach for the Navarro College Police Academy. I have also trained many athletes for Navarro College sports also including: Basketball, Soccer, and Volleyball. My specialty is motivating individuals that want to better themselves. My nutritional goals for my clients is to eat better and get more active.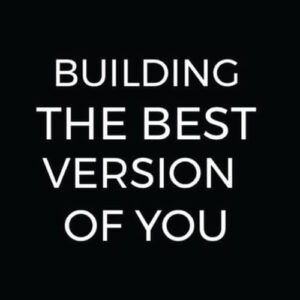 1. I was a competitive athlete growing up and had an injury that forced me to stop playing sports for awhile. I ended up gaining quite a bit of weight and then decided that if I ever wanted to play again I had to get back on track with my health and fitness. I ended up losing just over 100 pounds and along with competing again, I decided to start my personal training career to help others. 2. I have trained many athletes. Most recently training mma fighters/boxers since I am trying to compete in the amateur boxing circuit. 3. NASM personal trainer, fitness nutrition specialist, and performance enhancement specialist. 4. I specialize in weight loss and athletic performance. I have trained people of all ages for both. 5. My focus on nutrition is the same for myself as it is with a client. I'm looking to find the most sustainable way to reach dieting and fitness goals along with keeping up with those goals for years to come.
NFPT Certified Personal Trainer
CPR Certified through the American Heart Association
Ive been training for 6 years.
I became a personal trainer to help people reach their goals and become a support they need through their fitness journey.
I specialize in strength training and weight loss.
I'm certified through Issa and have a personal trainer certification, youth fitness and strength and conditions.
Sport psychology certified through step ahead.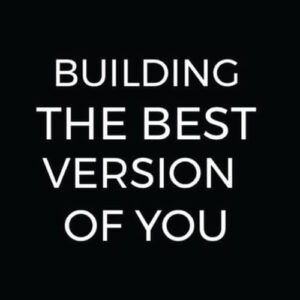 What sports/ physical activity did you play or partake in: • Powerlifting, Bodybuilding, Functional Fitness, Strength and Conditioning, Military/First Responder Fitness Training. what certifications do you have? : • I am an ISSA Certified Personal Trainer and hold an ISSA CPR and AED Certification. What clients have you worked with/ what clients do you enjoy working with?: • I have mainly worked with male and female clients that are either seeking to lose fat, gain muscle, or get stronger in weight training. • My areas of expertise are Muscle Gain, Fat Loss, Strength Training, Functional Training, Aerobic Conditioning, Bodybuilding, Bikini, Wellness, Powerlifting and Nutrition Coaching. • I enjoy working with clients that fully understand the importance of good nutrition. Good nutrition accounts for awesome results and I love helping others succeed in their fitness goals. • I don't have a lot of experience with clients with current mobility injuries or limitations. Regardless, I possess a well balanced amount of mental agility to adapt to the individual. • In my past experiences my best clients were those that were seeking to improve their leg or lower body mass/musculature with resistance training. What are your nutritional goals as a trainer for yourself and others? • My nutritional goals are to be in a constant state of progress. Meaning I will either be eating to maintain or gain, muscle or eating to lose fat while preserving muscle. Performance is my second priority in nutrition so depending on my weight training goals and schedule I will prioritize nutritional timing inorder to optimize performance. • My nutritional goals for my clients are the same as mine. However I prioritize seeking sustainable ways and habits to achieve an easy and balanced diet that isn't exhausting. So it's a progressive journey with my clients to coach them into gaining as much nutritional knowledge as possible to support their goals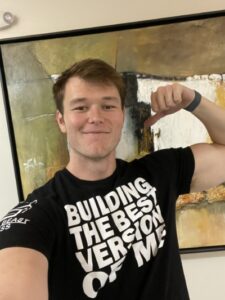 Joey Saavedra
ATX Team Lead
1. My fitness journey really started after 13 years of football as an offensive lineman over 300lbs. Within a year I lost 120 pounds and have been building the body I've always wanted since then. It's been life changing. 2. I don't play sports anymore 3. ISSA certified personal trainer and I specialize in weight loss and physique building through calisthenics 4. I focus on training men who want to lose weight and completely change their body composition. 5. Nutritional focus for me is on a high fat and protein diet and for my clients it's about slowly transitioning into a calculated nutrition plan that can be sustained depending on their specific goal.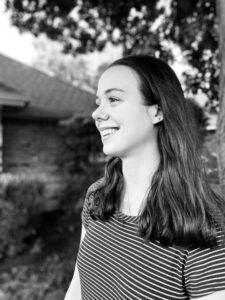 1. My own personal goal has been to increase my endurance this year, starting back in January. I used to be a long distance runner and want to get back to my record mile-time. I'm currently averaging 6:40-7:40 minutes and my goal is to keep it closer to 6:00. 2. I've played soccer since I could walk. 3. I'm currently working on finishing my Nutrition certification, as well as the next step in my Yoga Teaching certification. I'm certified through ISSA and am continuing to expand my knowledge and certifications everyday! 4. I train seniors. I also train individuals 40+ who have sustained injuries they believe prevent them from working out. I work with these individuals to create a routine that meets their goals, but also shows them that previous injuries or medical conditions don't have to hold them back! My next steps will be towards my Health Coaching and Exercise Therapy certifications. 5. My goal for nutrition this year has been to get more vitamins from the foods I eat. When it comes to my clients, I like to focus on educating them on what they're eating. I love to help show my clients that healthy options don't have to be time consuming. Several of my clients are super busy people, so I love getting to show them that their are healthy alternatives to "fast food".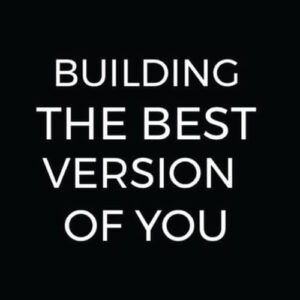 NFPT Certified Personal Trainer
CPR Certified through the American Heart Association
Ive been training for 6 years.
I became a personal trainer to help people reach their goals and become a support they need through their fitness journey.
I specialize in strength training and weight loss.
I'm certified through Issa and have a personal trainer certification, youth fitness and strength and conditions.
Sport psychology certified through step ahead.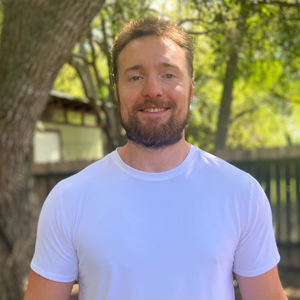 Hello, my name is Steve. I started training martial arts as a teenager. I got into weightlifting soon after that. After some time, I decided to start training people in both martial arts (Muay Thai, Kickboxing and MMA) and traditional personal training. I am certified as a personal trainer/fitness coach and nutritionist through the ISSA. I have worked with clients ranging from teenagers to elderly. I have also worked with a couple of individuals with special needs (autism spectrum mostly). I enjoy working with all types of clients, especially those with an interest in martial arts. I have the most success with young men who need to build confidence and mothers who need to relieve stress by hitting something.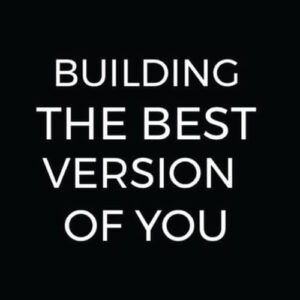 I started my fitness journey going through BUD/S (Navy SEAL) training in 1990- One of the world's most physically and mentally demanding Military professions. I was a SEAL until retirement in 2013. After retirement I was able to get a job with an elite government agency due to my extensive training, combat experience and physical readiness. Certifications- I am in the currently exploring the civilian certification process and I plan on putting myself through the Starting Strength Instructor Course in August. My job with the government is putting me through a fitness course in November. I do have over 20 years of physical training/fitness including some of the nation's best support personnel (fitness coaches, nutritionists and rehab professionals provided to me by the Navy). I also have many hobbies and certifications some are on hold due to time constraints. I was a Certified Navy Instructor and taught High Risk courses such as military/civilian skydiving, SCUBA diving and Shooting/Combat Tactics to name a few. I was trained to speak Thai as well. Sports: Weight training, swimming, prone paddle boarding and powerlifting. Clients: While overseas I protect US Government officials. I also train these individuals in fitness so they can complete their missions in austere conflict/combat environments. I still have this job to this day-deploying 2 times a year. I have recently started training young men that are attempting to go through BUD/S training. I enjoy working with almost anyone who is serious about bettering their health and increasing their strength. The physical fitness I excel at are weight training(free weights) and calisthenics. My nutritional goals are maintain a healthy weight, body fat composition and looking good as a result. I accomplish this by trying to eat healthy when possible and fasting on a regular basis. Healthy eating to me is making the smartest choices available to you at the moment and always striving to maintain a calorie deficit in order to stay lean.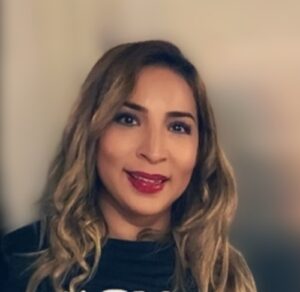 NASM Certified Personal Trainer 
CPR Certified through the American Heart Association
Certifications NASM Certified Personal Trainer CPR I first gained interest in fitness when I was 16 years old, this interest quickly developed into a passion. When I had my fourth child, as I became older I saw how difficult it was to get back on track, which is why I decided to make a change. As your personal trainer I am devoted to help you with meeting your own personal fitness goals. I like to focus on strength training. I currently doing internship in a gym who focuses on athletes. I believe everyone deserves the right to good health and to be happy with themselves not only externally but internally as well. I care about my clients and there is nothing more important to me than helping somebody go through an experience that makes them happy, confident and strong. Here to guide you every step of the way! Hablo Español!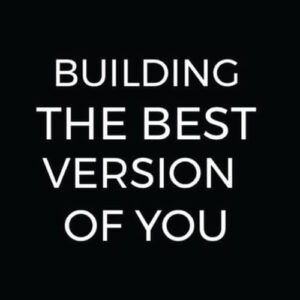 ACE Certified Personal Trainer
CPR Certified through the American Heart Association
I played basketball & football growing up. I now enjoy weightlifting, hiking, mountain biking and trail running. I'm an Ace Certified personal trainer. I also have a certification for basic water rescue and AED/CPR certified. I have worked with young men in their late teens, 20s, and 30s. Women in their 20s and 30s, who have full time jobs and have kids. I enjoy working with anyone who wants to improve their health and fitness! My nutritional and fitness goals are to be as healthy as I can be and to look and feel the best that I can.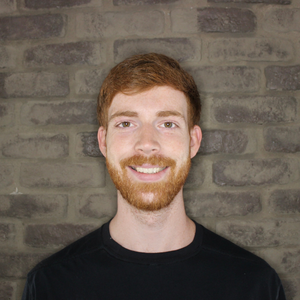 NCSF Certified Personal Trainer
CPR Certified through the American Heart Association
My name is Alex and I started my fitness journey back in high school where I played football and ran track. I stopped playing sports when I got to college but I stuck with weight training and running. It was a great way to shut out distractions which helped me to think, it made me stronger and healthier which boosted up my self esteem and confidence, and it taught me valuable lessons like discipline, perseverance, and how to have a good attitude when things get hard. I am now certified through the National Academy of Sports Medicine (NASM) and train many ages and types of people, from teens to older adults. I can build a regiment for you. I love to encourage people to push their goals and to have a fun time, because I believe that working out should be fun and something to look forward to. So long as you put in the work, trust in the process, and and have a great time doing it, I can get you to become a BEAST.